Pamela Pennamen
Website | Graphic Designer
Since 2005, Pennamen Design provides Digital Design & Marketing Services specializing in Website Design / Development, Online Marketing and Corporate Branding in Metro Atlanta. With over 20 years experience in Digital Design & Marketing, our work simply gets results!
Whether it's design and development, branding and marketing, designing a brochure, managing social media, search engine optimization (SEO) or comprehensive digital campaigns, we ensure your brand receives what it needs to succeed in the digital marketplace. With a 92% customer retention rate we strive to create long lasting client relationships. In a lot of cases we serve as an internal marketing department or a go to partner with an established and proven track record. Just have a one time project? We welcome any size project!
For over 14 years, Pennamen Design focuses on partnering with our valued clients by building relationships around the success of our collaboration and work.
We love what we do, and it shows in our work.
We are passionate about digital marketing and great design. Pennamen Design is built on the philosophy of partnership. Together, we accomplish far more than we can apart. Our clients recognize the need for our comprehensive marketing and design expertise; we objectively assess the problem and present the best solution.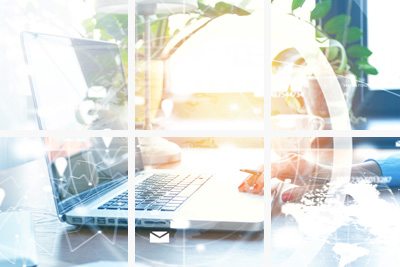 Designer | Marketing Consultant
Graphic Design
Web Design & Development
Identity Branding | Logo Designs
Digital Marketing & Advertising Campaigns
Pamela designed her first website in 1999 and launched a nationwide marketing campaign in 1984 for SMS, Shared Medical Systems, earning her an employee of the year award. In 1987, she opened a graphic design studio specializing in B2B Advertising Design & Marketing for clients including Bell Atlantic, Children's Hospital of the Univ. of PA, and SmithKline Beecham in metro Philadelphia, PA.
With a passion for design and technology, she was the Production Manager at R&R Partners, responsible for the Las Vegas Convention Visitor's Authority's account. In 1999, she joined ID Web, as VP of Design & Marketing, an internet startup specializing in website development and hosting.
In 2005, she launched a marketing design service specializing in digital design, website design & development, marketing and branding catering to local businesses in Atlanta, GA. Her clients include BrushStrokes By Mary Anne, Building Blocks Pediatrics, Broker Dealer Change, CreekStone Custom Homes, Lone Star Children's Therapy and Monument Entertainment. Pennamen Design recently launched website project for Monument Multi-Media featuring their new documentary for baseball legend, Harmon Killebrew.
Published in Print and Communication Arts for her design, she has received numerous awards nationwide for her designs.
Job Responsibilites
Web Design
Graphic Design / Branding
Marketing & Advertising Campaigns
Print Production & Collateral
Digital Designer/Founder | Pennamen Design |  Atlanta, GA (Digital Design & Marketing Studio) | 2005 - 2017
VP Marketing & Sales | IDWeb Inc. |  Reno, NV (Web Design & Interactive Agency) | 1999 - 2001
R&R Partners | Production Manager | Las Vegas, NV (Advertising Agency | Las Vegas Convention & Visitors Authority) | 1996-1999
Birka Graphic Design Studio | Creative Director/Owner | Philadelphia, PA (Graphic Design Studio) | 1987-1996
SMS Shared Medical Systems | Creative Director | Malvern, PA (In House Creative Director) | 1984-1987
French Creek Sheep & Wool | Art Director | Reading, PA (In House Art Director) | 1982-1984
Design
Fine Art
Design | Painting
Tarrant County Jr College | Ft. Worth, TX
The Art Institute of Philadelphia | Philadelphia, PA
95%
Online Marketing Campaign
95%
95%
95%
95%
95%
Search Engine Optimization (SEO)
90%
Let's Keep In Touch
We love what we do and would welcome the opportunity to be your creative partner. If your company is need of a digital design service, please fill out the form below, and we will respond to your request within 24 hours.